Plumbing • Air • Electric
We are Your Local, Trusted & Certified Pros
Serving the Upstate of South Carolina
864-277-2111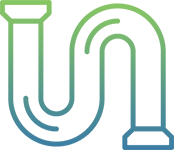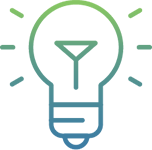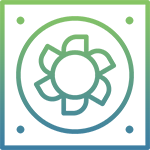 We offer No Interest and Low Monthly payment Finance Options Click HERE
OVER 100 COMBINED YEARS OF EXPERIENCE
From our owners, to our office staff, to each of our service technicians and installers – At Brothers Plumbing, Air, and Electric, we're a family, and it's our goal to treat each and every customer like family as well.
BEST RESOURCES
We have the experience, personnel, and resources to meet all of your Plumbing, HVAC, and Electrical needs. We can ensure each job is done right and on time.
​PROFESSIONAL STANDARDS
We combine quality workmanship, superior knowledge and low prices to provide you with service unmatched by our competitors.
AREAS WE SERVE
Greenville-Spartanburg-Anderson, SC
We proudly serve Greenville, Spartanburg, and Anderson Counties as well as the surrounding communities. We provide 24/7 emergency service and are happy to help, day or night - just give us a call!

I HIGHLY recommend Brothers Plumbing & Air. Not only are they knowledgeable but they were very professional, kind and sensitive to my immediate need. After my furnace was installed they cleared any debris that was left. I can honestly say because I've seen my Gas bill it has and will save me hundreds of dollars. I've been able to adjust my thermostat from 78-80 degree to now 66-68 degree and my home stays warm to hot! Thank you Brothers for your sincerity, workmanship and professionalism. A Very satisfied customer.
Rita Chandler
Mike fully explained all my options for my busted water pipe. He explained how the pipe could be weatherized more effectively. He was thoughtful about how he treated my situation. I am glad I have a service partner agreement with Brothers because they give exemplary service.
Jamie Thaemert
Due to a small electrical fire in my house I needed a whole home rewire. Bryan came out to determine the problems and to give me an estimate. The technician, Kevin, kept me informed throughout the entire process . . . with an open line of communication that put me at ease. They finished on time and on budget, and I would gladly use Brothers in the future.
Elizabeth Lee
I contacted Brother's to perform a complete rewire of my home, and from our first meeting with Bryan, I was impressed by his knowledge and professionalism. Mike, the technician, was always there to address any questions we had as well as asked us questions that were not explained in the architectural drawings. Mike and his team were thorough from the rewire itself to cleaning up afterwards. I would recommend them to anyone looking for a friendly, professional, skilled electrician.
Hannah Haulbrook
Used Brothers to replace two AC systems as well as some electrical work before selling our house. They were timely, well organized, and handled everything quickly and professionally. In a time where it seems like everyone is a crook or taking shortcuts to "just get things done", it's nice to see at least one company that stands by their work and actually knows what they're doing. I would recommend Brother Plumbing, Air & Electric to anyone in need of service.
Adam Waters