Brothers Plumbing, Air, and Electric is a trusted local plumbing company whose number one goal is to provide the best plumbing services to all our friends and neighbors in the Greenville, Spartanburg, and Anderson Counties of South Carolina.
Our team is made up of certified, experienced, and highly trained professionals who take great pride in their work and are overly committed to providing you with the best possible service. We provide high-quality work along with excellent customer service, using top-of-the-line materials and equipment to ensure that your maintenance, repairs, and installation services are done right the first time.
When finding the best plumbing services in Greenville, Spartanburg, and Anderson Counties in South Carolina, here are some things to consider:
Reliable Service at an Affordable Price
When researching different plumbing companies in your area, get a few quotes to compare pricing. Make sure to ask about any additional costs or fees that may be associated with each of the services. Remember that the cheapest routes may only sometimes be the best option, resulting in the use of low-quality materials and cut corners.
Also ask about their pricing and services. Some companies may charge by the hour, while others may have a flat rate for certain services.
Here at Brothers Plumbing, Air, and Electric, we believe everyone deserves the best plumbing services without fear of breaking the bank. We don't want anyone going without the proper plumbing services simply out of fear that they can't afford them. We make sure to offer fair pricing on all of our services with a competitive but affordable pricing model while providing the best services and maintaining our status as a trustworthy and reliable local Plumber.
Whether it's a leaky faucet or a water heater replacement, we'll ensure you get the best deal and service possible. Give us a call when you're ready to get a quote or schedule your plumbing appointment.
Certified, Licensed, and Insured:
When hiring a plumbing company, it is absolutely essential to ensure that they have a plumbing contractor's license from their local authorities. A licensed company means that they have met the necessary qualifications and standards set by the state. Doing this will ensure that the individuals are qualified to do their job and take the proper safety precautions. There could be serious losses if an unlicensed individual does the plumbing work, considering the amount of damage that could be caused by water.
Make sure the company is properly insured. Insurance will protect you in case of accidents or damage while the company works on your home or business.
Brothers Plumbing, Air, and Electric has an experienced and reliable team of properly licensed, certified, and insured individuals to care for all your plumbing needs.
Experience:
Look for a company with a lot of experience that has been in the business for a long time. These companies are more likely to have a good reputation and the skills necessary to handle any plumbing issue you may have.
Brothers Plumbing, Air, and Electric has decades of experience and has helped tens of thousands of customers. Not only do we solve your plumbing problems, but we also do everything we can to treat you like our own family.
Services Offered:
Some plumbing companies only specialize in certain areas of plumbing. While one company may be able to repair a toilet or a leaky faucet, they may not replace water heaters or do gas piping installation. Some may specialize in commercial rather than residential. Make sure the company can handle your specific needs at a reasonable cost.
Brothers Plumbing, Air, and Electric keeps all of our plumbers up to date on the latest plumbing repairs, maintenance, and installation services. Each plumber receives extensive training and is highly experienced in providing a broad range of both residential and commercial plumbing services. No matter what you need, our team can help!
Some of our services include:
Toilet repair
faucet repair
drain and cleaning repair
water line repair
fixture installation
plumbing maintenance
diagnostics
gas piping installation
new construction
water/drain line install
Water heater replacement
hose bib installation and repair
and much more!
Emergency Services:
Plumbing issues are unpredictable and can happen at any time, and urgent plumbing problems needs urgent solutions. If you have an emergency or need 24/7 service, make sure to find a company that offers a 24/7 emergency service.
Brothers Plumbing, Air, and Electric offers 24/7 emergency services to ensure that your plumbing problems are resolved as quickly as possible so that you can get on with the more important parts of your life.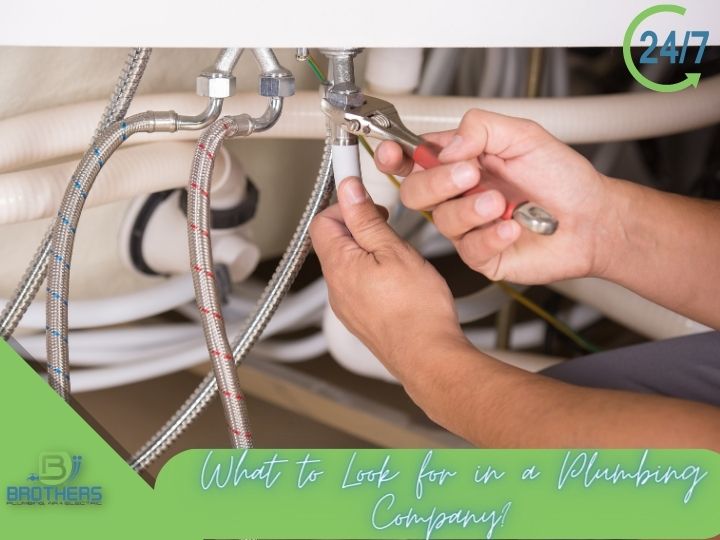 Communication and Customer Service
Make sure the company is easy to communicate with. A good plumbing company should be responsive to your needs and be able to answer any questions you have. They should be respectful of your needs and property.
Brothers Plumbing, Air, and Electric makes it a goal to treat each and every customer like family. We pride ourselves on providing you with a customer service experience unmatched by any of our competitors. You can rely on us!
Reviews and References:
Any company can make a pretty website and say all kinds of nice things about themselves, but how do you know if they are as trustworthy and reliable as they claim to be?
We all know the answer. Ask the people that have worked with them. Any reputable plumbing company will have plenty of reviews to confirm that they truly have a good reputation for customer service with the local community.
When residents of Upstate South Carolina need to find a trustworthy plumbing company, Brothers Plumbing, Air, and Electric is who they call. We've established a reputation for top-quality services to our customers in Greenville, Spartanburg, and Anderson Counties, SC. You'll see online that we have the reviews to prove it. We're the go-to for repiping, leak detection, faucet installation, exterior hose bibs, water heater replacements, and all your other plumbing needs.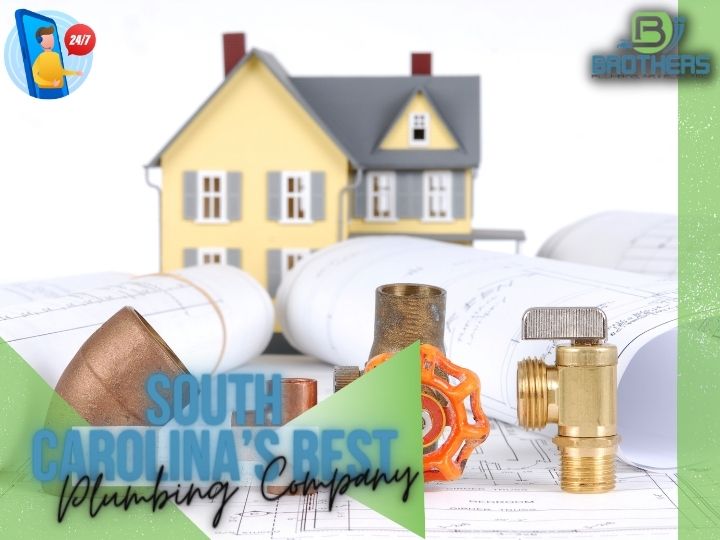 Why You Should Choose Brothers Plumbing, Air, and Electric?
The bottom line is that if you live in Greenville, Spartanburg, Anderson Counties, and the surrounding communities, Brothers Plumbing, Air, and Electric will be there for you. We provide 24/7 emergency service and are happy to help, day or night, providing top-quality services to our customers.