Suppose you're considering a home or office renovation project, or you're experiencing issues with your plumbing or electrical services. Why stress about who's going to complete the job?
Luckily, homeowners can rely on Brothers Plumbing, Air, and Electric for all their updating and repair needs. A family-owned business since 2013, we are an award-winning contractor capable of providing comprehensive services to get your Greer, Greenville, Spartanburg, or Anderson South Carolina property back in order as soon as possible.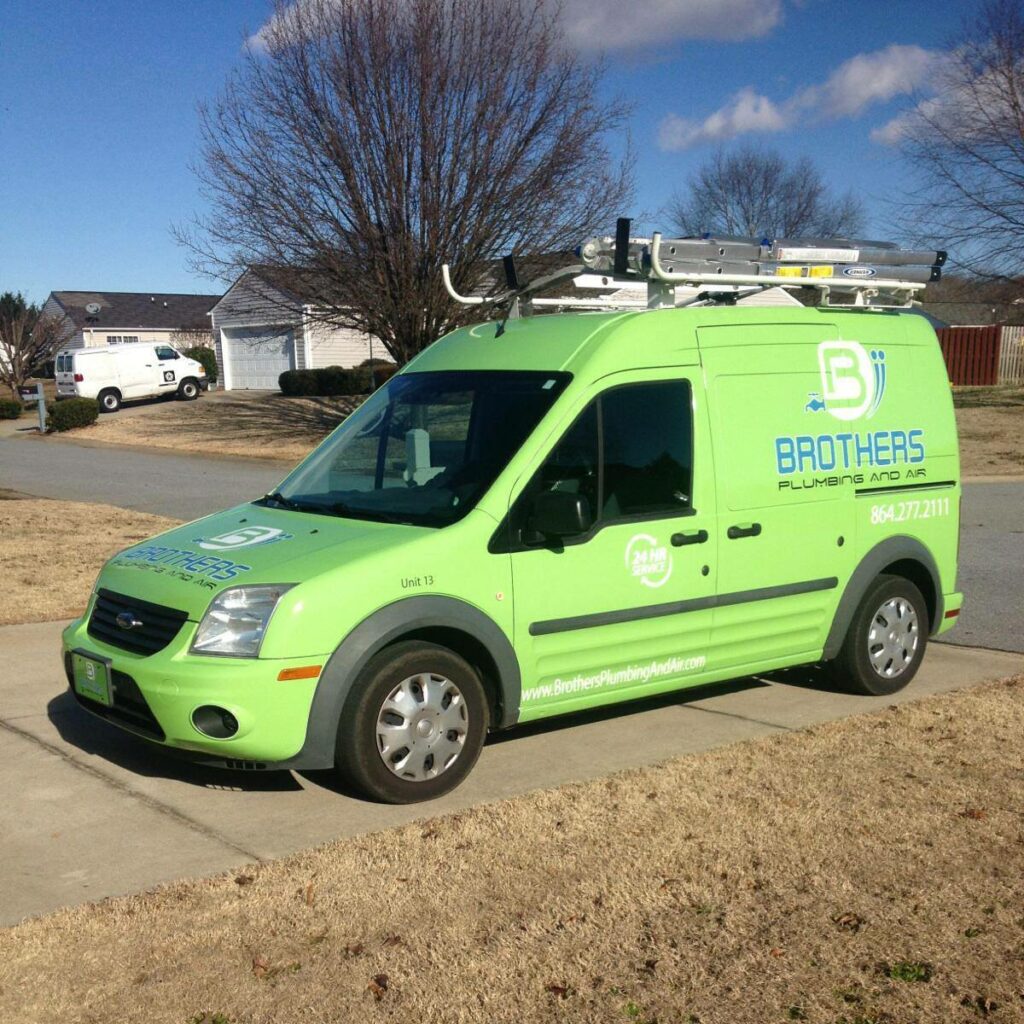 Emergency Services
We offer a wide range of repair services if an emergency arises. Rely on us to help you!
Emergency Electrical Repair – Brothers Plumbing, Air and Electric is a licensed and insured electrical contractor. Regardless of the size or project scope of your renovation or repair, we can handle it with ease. Our services include repairing faulty wiring and diagnosing electrical issues so that you have the power you need at home or in your commercial building.
Emergency Maintenance Services – At Brothers Plumbing, Air and Electric, we know that it's essential to keep on top of your home maintenance tasks. However, we also see the importance of keeping these tasks more manageable by offering flexible scheduling and same-day, next-day, and after-hour services when the problem can't wait. We have the HVAC, Electrical, Plumbing, and Management ready to help you.
Technology Upgrades
Are you looking for ways to improve the functionality and efficiency of your home, or business? Perhaps one way to kick start this process is by adding more technology. Our experienced team of licensed and insured Electricians can provide a range of wireless and wired technologies to ensure that your home or business operates as efficiently and safely as possible. Areas where we can help include:
Smart Home Technology – Increase energy efficiency and save resources by upgrading to innovative home technology. Our professionals can help you gain granular control of your environment, helping you to reduce energy bills.
Security Lighting – We understand that lighting is an essential tool for providing added safety and protection in your Greer home or business. For this reason, we offer the latest wireless lighting technology to ensure that your property remains safe for all.
LED Retrofitting – LED Retrofitting services convert your existing lighting system to a more efficient LED configuration. It's an innovative way to save money, resources, and the environment! Our team ensures that everything gets done correctly.
Outlet Switch Installations – If the outlets in your home are no longer meeting your demands, you don't have to suffer any longer! At Brothers Plumbing, Air and Electric, we provide a range of outlet installation and switch installation services to power up your home and devices safely and conveniently.
Whole-Home Power Backup – If your home relies on an independent power supply system, you don't have to stress over what happens when there's a power outage with a whole-home power backup. Rely on Brothers Plumbing, Air, and Electric to provide a reliable whole-home generator system to keep your home operational during announced or unexpected power outages.
Brothers Plumbing, Air, and Electric understands that you want the best. Get peace of mind and hassle-free service from our licensed, bonded, and insured team of experts that can handle all of your, Remodeling, Renovation, and contracting needs.
Plumbing Services
At Brothers Plumbing, Air and Electric, we understand that plumbing issues need to get handled promptly to prevent further damage. If you're looking for trusted solutions at affordable prices, then contact us today! Our licensed professionals can take any job quickly, easily, and affordably. Emergency services are available – you can rely on us to be there for you!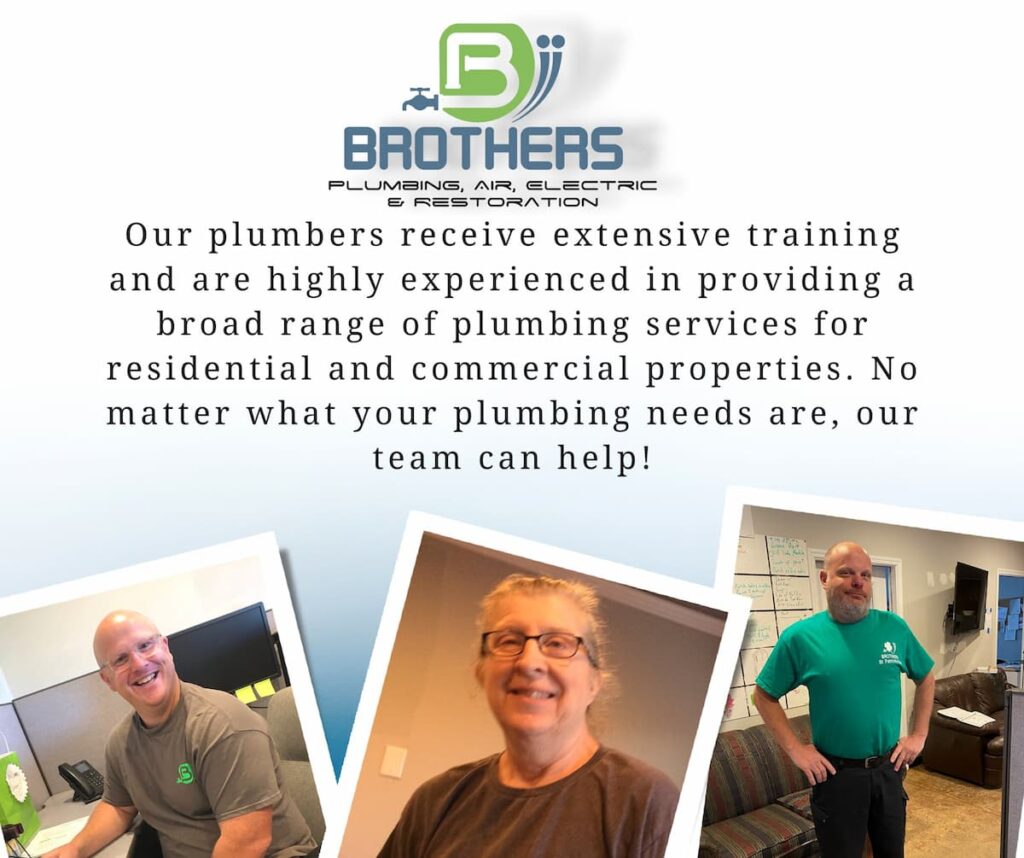 Faucet And Toilet Repair – If you're experiencing leaks or other issues with your faucets and toilets, then it may be time to have them replaced. At Brothers Plumbing, Air, and Electric, we provide affordable installation services for a wide range of models to ensure that everything gets done correctly. We can also install new toilets if yours no longer functions properly!
Drain Cleaning And Repair – A clogged drain is no fun! When this problem puts a speedbump in your day, you need a quick solution. You can rely on Brothers Plumbing, Air, and Electric to provide drain cleaning and repair services to eliminate any clogs or bottlenecks in your drains and plumbing.
Leak Detection – We understand that plumbing leaks can cause several unseen problems over time. Our leak detection services help to identify leaks and determine a course of action for repair or replacement.
Gas Pipe Installation – If you're looking for help with gas piping installation and services, then look no further! As your local experts, we can handle any job quickly, efficiently, and professionally.
Sump Pump Installations – Don't let a flooded basement catch you without a resolution. Contact Brothers Plumbing, Air, and Electric today to have a new sump pump installed in your home.
Gas Line Repair – Gas lines are essential for providing safe heating, hot water, and cooking services. If you're worried the current condition of your gas lines isn't up to standard, you want to upgrade or need them replaced, then contact Brothers Plumbing, Air, and Electric today.
Have A Project? Call Brother's Plumbing, Air, and Electric First!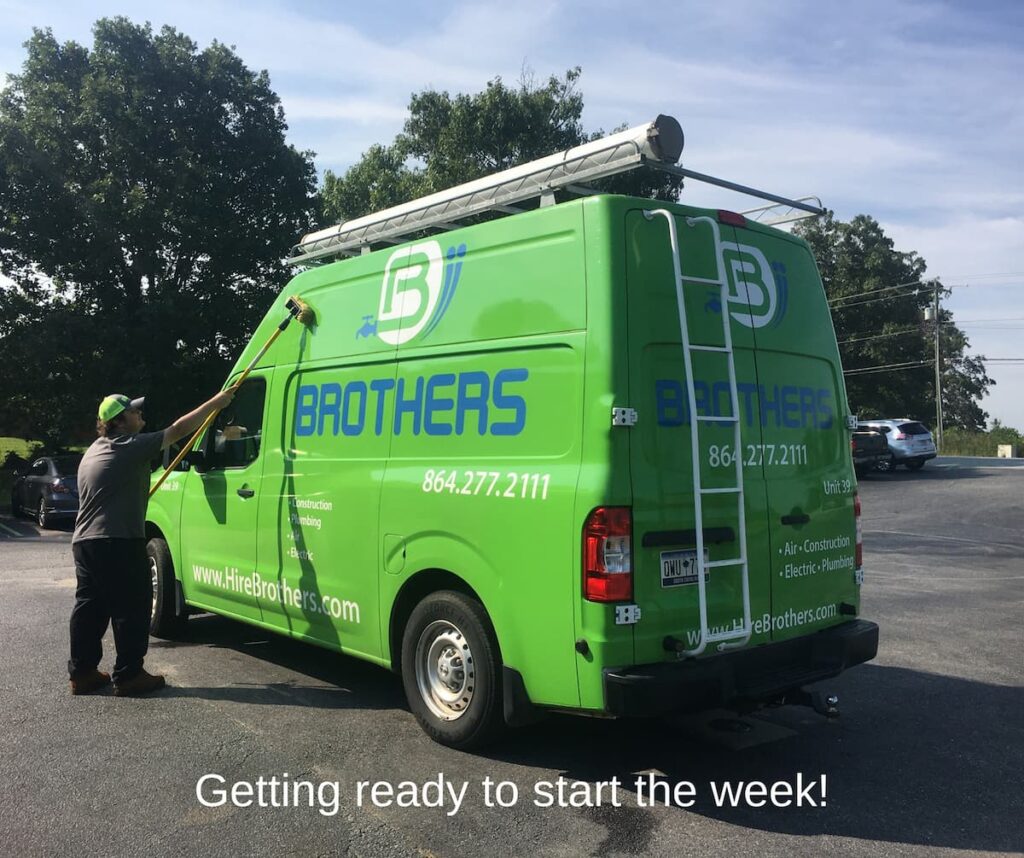 Brother's Plumbing, Air, and Electric is now accepting new residential and commercial clients in Greenville, Spartanburg, and Anderson, South Carolina.
If you have a new home or office remodeling project in the future, please call us for a hassle-free estimate!
If you or someone you know wants to join our team: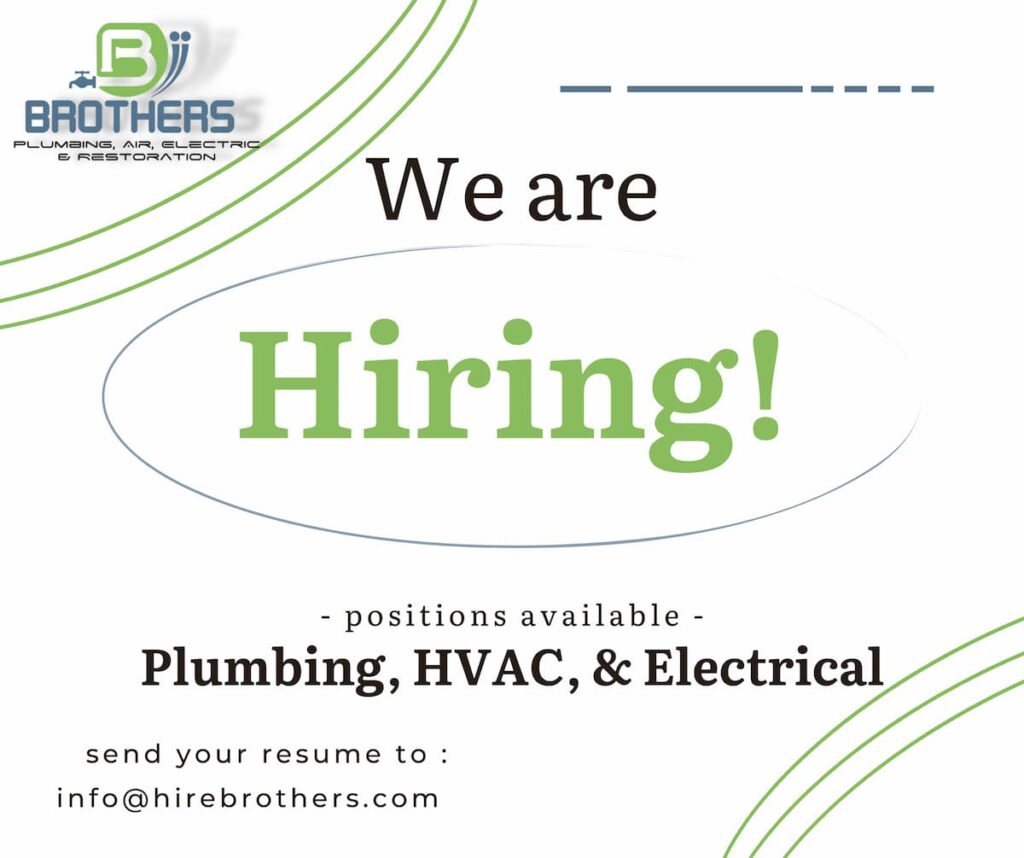 Hiring Plumbers, Electricians, and HVAC Professionals.
For Emergency service, please call 864-277-2111