From the moment you turn on your home heating system, you'll start seeing signs of wear and tear. Even though you take great care of your home, the elements will eventually take their toll. When these problems arise from normal wear and tear, it's referred to as normal maintenance. If you notice neglect or abuse, it's a case for calling in an expert. A lack of maintenance could be a sign that something is broken—maybe even beyond repair. The good news is that Brothers Plumbing, Air & Electric, offers a wide assortment of HVAC services and can help with all your heating and cooling needs from our licensed, bonded, and insured team of experts to help you get back on track. But first things first: You need to understand what's broken and how to find the right company.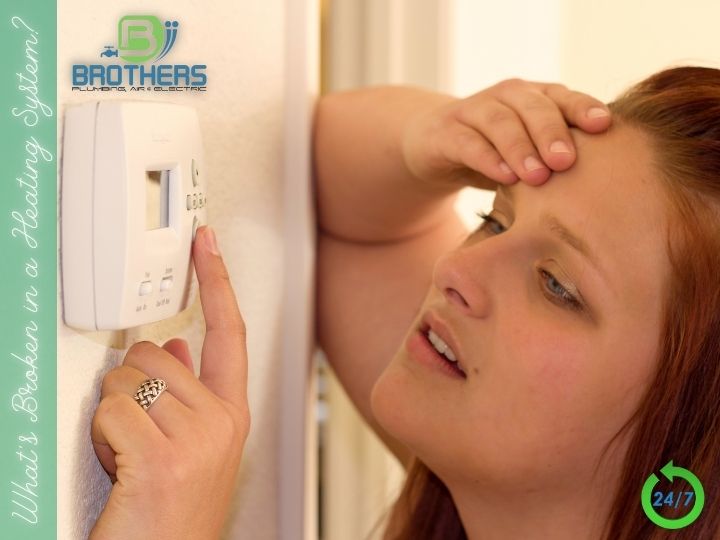 What's Broken in a Heating System?
In order for you to get the most out of your home heating system, you have to have a functioning system. If it doesn't work, you won't have the warm comfort you're looking for. Your system will experience the most wear and tear during the heating season. But it will also be exposed to the elements year-round. This wear and tear are to be expected, but it's important to keep an eye on it. The first thing you need to pay attention to is your system's pressure. Heating systems use pressure to move heat around the pipe system. If there's a problem with the pressure, then there will be a problem with the temperature. When you notice a change in pressure, you need to have it corrected right away. In addition to pressure, you also want to keep an eye on your lines. Rods and joints are where the majority of heating system problems occur.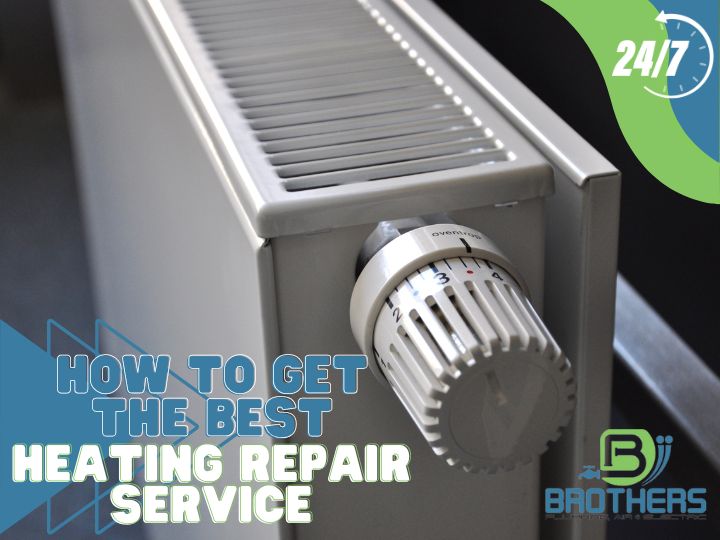 What to Look for When Hiring a Repair Service
When it comes to finding the right company to help with your heating system problems, you need to be mindful of the following: – The Company Will Have the Proper Tools to Identify the Problem – Measuring pipes, looking at the system, and checking for damage are just some of the things a heating repair technician will do. You'll want to ensure they have the right tools to help them find the cause of your problem.
How to Find the Best Heating Repair Service
When you're ready to start looking for a heating repair service, here are a few things you should keep in mind: – Be Careful Who You Choose – When it comes to hiring a heating repair service, the last thing you want to do is hire the wrong person. That's why you need to be careful who you choose. You don't want to get stuck with a company that won't show up when they said they would. You need to make sure that the heating repair service you choose has a reliable business address and phone number. If you're looking for a heating repair service online, you'll want to make sure they have reviewed your physical address. What you're looking for is a heating repair service that has been around for a while and has a proven track record.
Bottom Line
Tear and wear of your heating system are processes that are expected to happen. But with a little care, your heating system can last a lifetime. Learn what to look out for, and you can keep your system working at peak efficiency. Have your pressure checked and replace any worn parts on your system. Most importantly, keep up with the maintenance, so your system lasts for many years to come. Turn off your system and clean it if it hasn't been used for a few weeks. This will give it a break from being constantly used, giving it a chance to cool down and settle.