Over the years we've become the go-to plumbing service in Greer and Greenville, South Carolina.
Brothers Plumbing is one of the leading professional plumbing services in Greenville, SC. We are often the company of choice for home and business owners that need certified and professional plumbing services in a hurry!
Want to hire a plumbing service to fix a leak, or perhaps a broken water heater? Then call us today to book an appointment.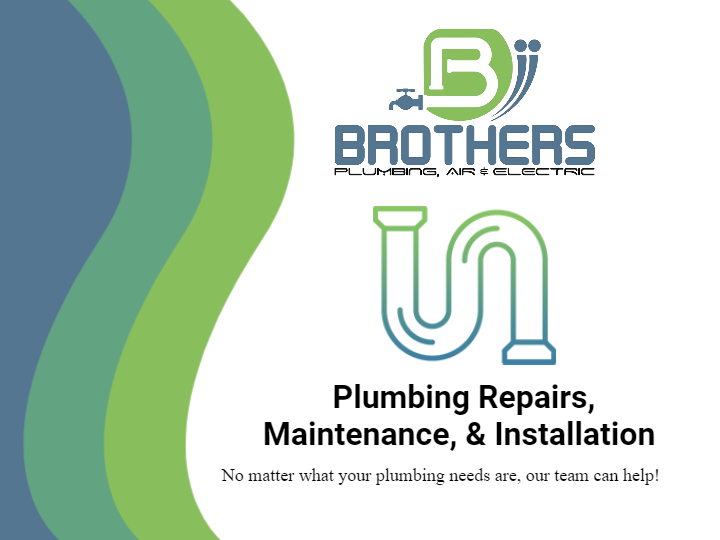 Full-Service Commercial And Residential Plumbers in Greenville, SC
We can tell you from experience that "cheap" often turns out to be more expensive than most people first assume. Many home and business owners call us to fix plumbing issues because the "cheap guy" they hired the last time made things worse. Shoddy workmanship and the use of inferior products will almost always cost you more money. That's why hiring the professionals at Brothers Plumbing will help you save a boatload of money in the long term!
Whether it is leaking water heaters, broken faucets, or any other issue, we make sure that you don't have to worry about them again.
Our Plumbing Services in Greenville
We presently provide a myriad of plumbing services in Greenville. Whether you need a leak patched up or maybe your drain opened, we do it all.
Our services include but aren't limited to:
Emergency Plumbing – We know that sometimes plumbing issues can arise when you least expect them. It can be that your water heater starts leaking in the middle of the night, a problem that you can't wait for until the next morning to get fixed. That's where our emergency services come in. We are available 24/7 to anyone who needs us in Greenville, or Greer, SC for that matter. However, our emergency plumbing repair services are also available in Spartanburg, Anderson, and Simpsonville, SC.
Drains and Sewers – Drains don't get blocked all of a sudden, and usually, there are tell-tale signs that the drain is about to become a major issue if not addressed in time. When sewers and drains don't allow water to flow through, it can become a big problem if not addressed immediately. That's why we often ask that home and business owners call us at the first sign of trouble. We make sure that your drains and sewers are working optimally, just so that you don't have to waste time in an emergency.
Finding and Fixing Leaks – Leaks in hot water pipes, cold water lines, and your sewer system need to be addressed in the shortest time. Many times if these leaks go undetected or the issue isn't addressed in time, it can cause widespread water damage in your home. Our team does not just patch up leaks, but we can also find the source of a leak. We then tell you exactly what needs to be done to fix the leak in the long term. We don't believe in taking shortcuts when addressing plumbing problems because those often cost the most.
Why Choose Brothers Plumbing?
We know that Greenville is home to over a dozen plumbing services. Many of those services may have been around for as long as we are and have a similar business profile. However, there are a couple of things that make Brothers Plumbing stand out from all rest.
Here are a few reasons to choose Brothers Plumbing:
Certified and insured plumbers – Every member of our team is fully certified and insured. We made sure only to hire the very best and most talented plumbers. That's why you can be assured of top-quality work, and if there is an issue, our insurance will handle the expense.
Cost-effective plumbing solutions – You don't have to break the bank when hiring a competent, professional plumbing service. We have years of experience working as professional plumbers and continue to provide home and business owners with cost-effective long-term solutions. In other words, you save money by hiring us.
We use the best materials – Whether water pipes or a sewer line need to be replaced or your water heater repaired, we use only the best materials to ensure that the problem addressed does not surface again. That's also the reason why we are the plumbing service of choice in Greenville and nearby Spartanburg, Anderson, and as far as Taylors, SC.
No plumbing job too big or small – At Brothers Plumbing, we handle plumbing work regardless of its scope. We work on the smallest jobs as well as more extensive projects. So, don't hesitate to call us regardless of the scope of work needed.
Satisfaction guaranteed – We guarantee that you will be more than satisfied with the outcome. In fact, a long list of 5-star reviews should give you the confidence that we have your back. Over the years we've become the go-to plumbing service in Greenville, South Carolina.
Don't Overlook Minor Plumbing Issues
We can tell you from over a decade of experience that what may appear to be a minor plumbing issue on the surface is often a sign of something bigger. If the issue isn't addressed in time, it can end up costing you a great deal of time and money. However, as a home or business owner, these are often issues you can fix on your own, which is why calling Brothers Plumbing comes in!
Our team of certified plumbers will be at your doorstep in no time to diagnose and fix the problem. That way you don't have to worry about any long-term damage which may result from it.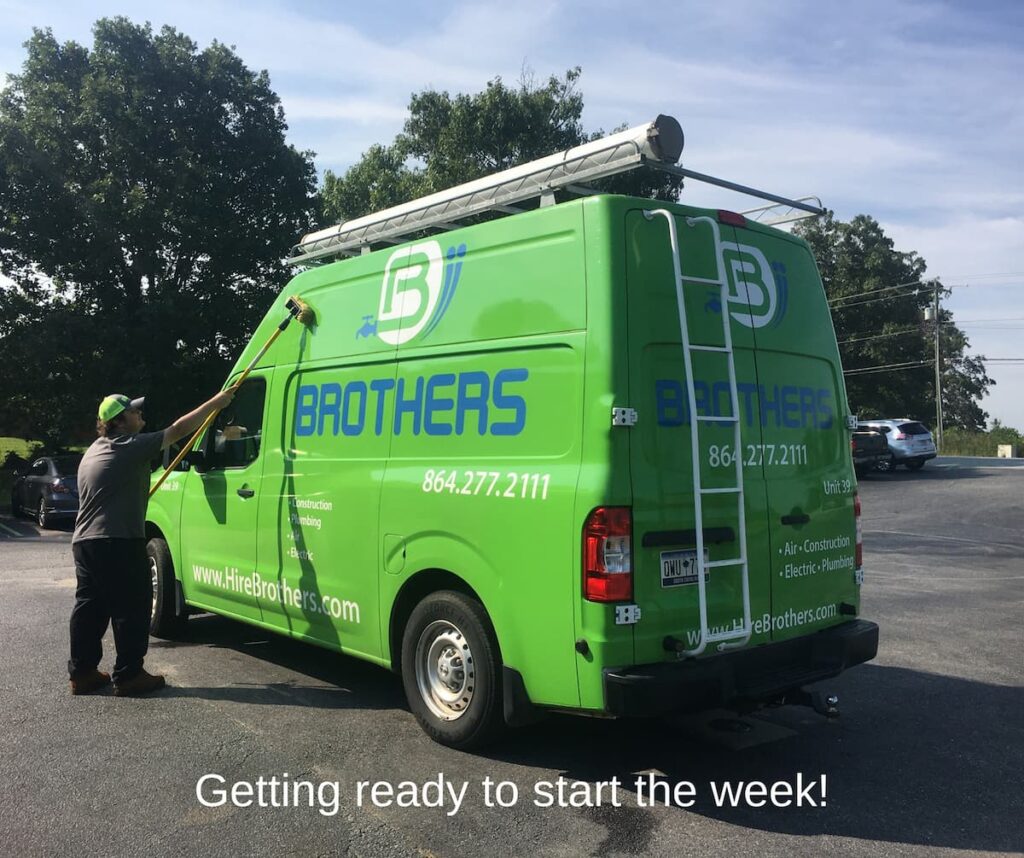 Call Us Today
Do you need a quote for a plumbing job? Maybe you want us to inspect a problem in your home or place of business? Give us a call to book an appointment. Our team will be more than happy to assist you.
You can also call our emergency plumbing service in Greenville, SC at any time, and we'll make sure that a team is at your doorstep in no time.
We also cater to the following area codes in Greenville, SC 29609, Greenville, SC 29607, Greenville, SC 29611, etc.