We also provide free estimates, electrical inspections, and many other services in and around Greer, SC.
At Brother's, we offer home and business owners the best and most professional maintenance, repairs, and installation services. We are fully licensed, bonded, and have an insured team of professional electricians who can and will handle everything from a malfunctioning electrical water heater to flickering lights and everything in between.
While we are the leading electrician in Greer, we also serve Anderson County, Spartanburg County, Greenville County, and surrounding communities. Furthermore, we also offer emergency services that you can count on 24/7 – call 864-277-2111.
Emergency Electrician in Greer, South Carolina
Electrical emergencies can happen when you least expect them. In fact, they often happen when you are about to sleep or have already gone to sleep. Whether it is sparking at the junction box or a ceiling fan that makes strange sounds, you can't wait till morning to get them fixed. The same goes for if you are having a problem with plumbing, heating, or air conditioning you can count on 24/7 – call 864-277-2111.
Our licensed and insured professional electricians are equipped to address any issue, regardless of the time of day or night. We have a team of professionals who will reach your home or place of business anywhere in Greenville, Spartanburg, and Anderson Counties as well as Greer, SC, ready to tackle the problem in the shortest time.
Call us at 864-277-2111 if you need an electrician at your location right now!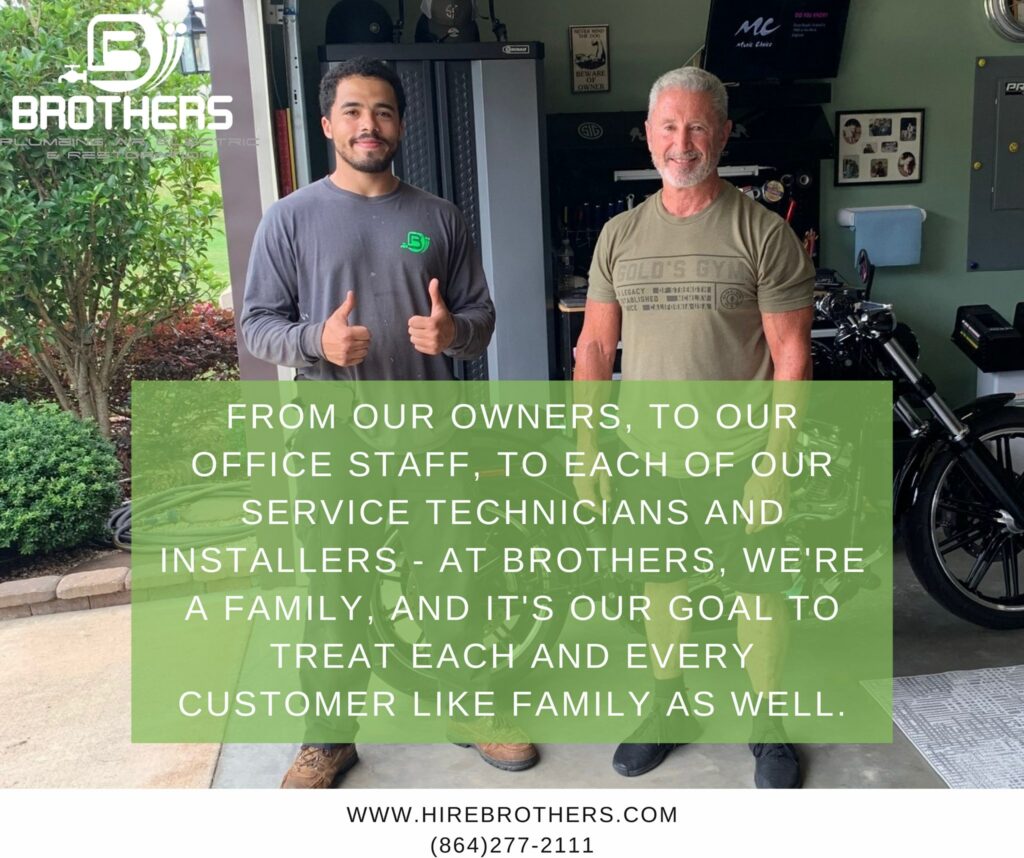 We Also Do Specialized Work in Greer and Greenville, SC
Many electrical contractors don't do specialized work. However, over the years, in our journey to become the one-stop solution for all our clients' electrical needs, we've added specialized work to our list of competencies.
Our specialized work includes:
Manual and Automatic Transfer Switch Installations for Portable Generators
Residential Standby Generator Installations
Electric Car Charging Systems
Whole/Partial Home Rewiring
Servicing Generac Generators
We aim to do a great job regardless of what you need.
Why Choose Our Electrician Services?
There are many reasons why we continue to be the electrician of choice for many homes and business owners. It is also why our service has received dozens of 5.0-star reviews, and many have continued to be loyal clients for over a decade.
Here are a few reasons why people trust us with their electrical projects:
An affordable electrician – While we have a team of highly experienced and well-trained, insured electricians, our services are competitively priced. We offer the best value for your money.
Excellent customer service – Regardless of whether you are a home or business owner, you are treated like family. We believe in providing our clients with a quick response, almost no time on hold when they call us, and our team will be at your home as fast as possible in an emergency.
No job too small or big – We don't have a minimum amount of money we'll work for. That's why whether you need the entire home rewired or maybe a few fuses changed in the junction box, we'll still do it.
The best and latest equipment – Our team in Greer, SC uses the best and latest equipment that money can buy. That's why we are able to work on projects that others can't and ensure the best possible outcome.
Have a question about our electrician service? Feel free to call our number today.
Safety Is Always A Priority
At Brothers, the safety of our crew and that of our clients is a priority. Not only have we invested in just about every safety item out there, but our team is well versed in all the mandatory safety protocols that need to be followed. That's why you can be assured that whether we are installing or repairing anything, you and your family will always be safe.
Give Your Electrical Work A Professional Touch
Many homeowners in Up State South Carolina, are proud DIY people. Fixing something like a burnt-out light fixture for instance is perfectly fine. However, when it comes to more complex repairs, it should be left up to professionals like us.
At Brothers, our approach to complex electrical work helps home, and business owners save money. Not only because they save in the long term but also in the short term because the quality of everything we use and our commitment to excellence is the very best. Not to mention that a professional touch ensures that your electrical appliances and network of wires are safe to use. We follow all current standards and use our continuing education to approach a myriad of electrical work.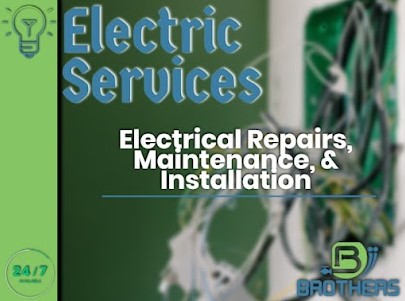 A One-Stop Shop for All Your Electrical Needs
Whether it is an electrical outlet, installing a new electric car charging system, or any other job, we do it all. Our electricians in Greer work as a team to complete some of the most challenging jobs in the shortest time.
We also provide free estimates, electrical inspections, and many other services that may not be listed on our website. That's why you'll always want to call our team in Greer, SC 29650 at 864-277-2111, or contact us via our website. Our team will then aim to help you in the best possible way.
Tips For Your Business and Home:
Whole-home Surge Protection: Protect the investments you've made on your home by getting a Surge Protector installed.
Check the age of your Smoke and Carbon Monoxide Detectors. After 10 years they need to be replaced.
Flickering lights could mean a bad bulb or a warning sign of other electrical issues
OVER 100 COMBINED YEARS OF EXPERIENCE
From our owners to our office staff, to each of our service technicians and installers – At Brothers, we're a family, and it's our goal to treat each and every customer like family as well.