There are many reasons why Brothers Plumbing, Air, & Electric should be on your Smartphone and Contacts. As a locally owned and operated plumbing, air conditioning, and electrician service company, we work with clients throughout Greer SC, Greenville SC, and Spartanburg SC.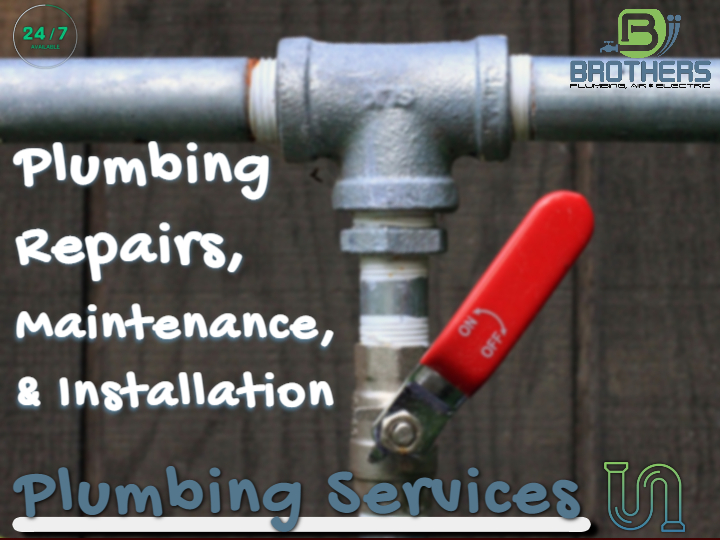 Get Emergency Help Quickly and Easily
One thing for which you can be sure is that emergencies never happen at a good time. And when you have a heating, cooling, plumbing, or electrical issue, the sooner a professional has a look at the issue and starts working on your problem, the better.
When you call Brothers Plumbing, Air, and Electric – no matter the time of day or night – we'll dispatch a technician as quickly as possible to check out your problem and help you get it fixed. Plus, our technicians are always equipped with the latest tools and technology to get the job done right – so you have peace of mind knowing capable hands are handling the problem.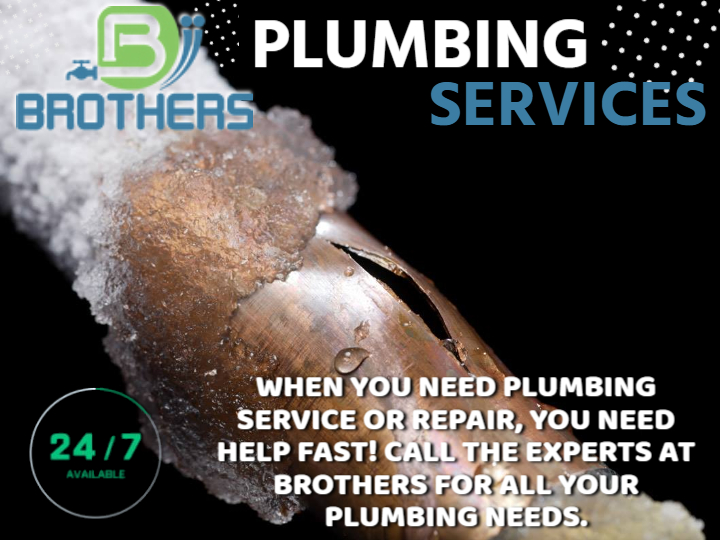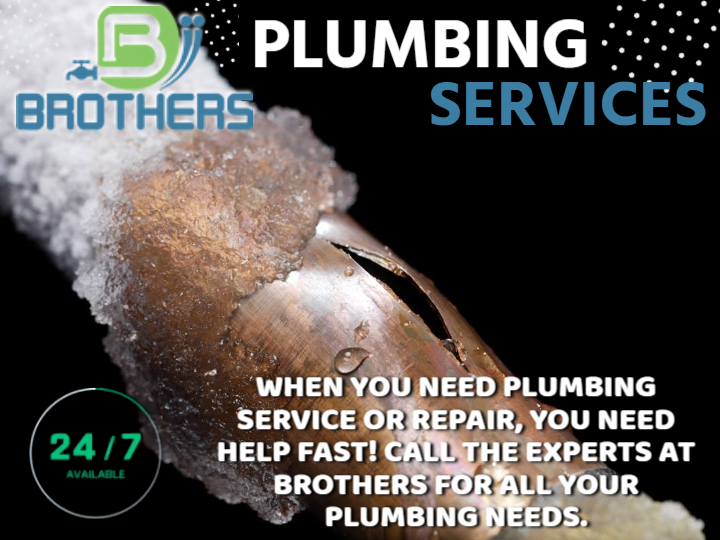 We're Your Skilled Local Plumber
Whether your new construction project is dealing with an emergency or needs routine maintenance on your home's plumbing system, you can count on our team of licensed and experienced plumbing professionals to provide the high-quality services you expect.
We offer emergency repairs, new construction installation for homes or businesses, sewer line repairs and replacements, inspections to detect gas leaks, and other issues that could lead to significant plumbing problems if not addressed promptly.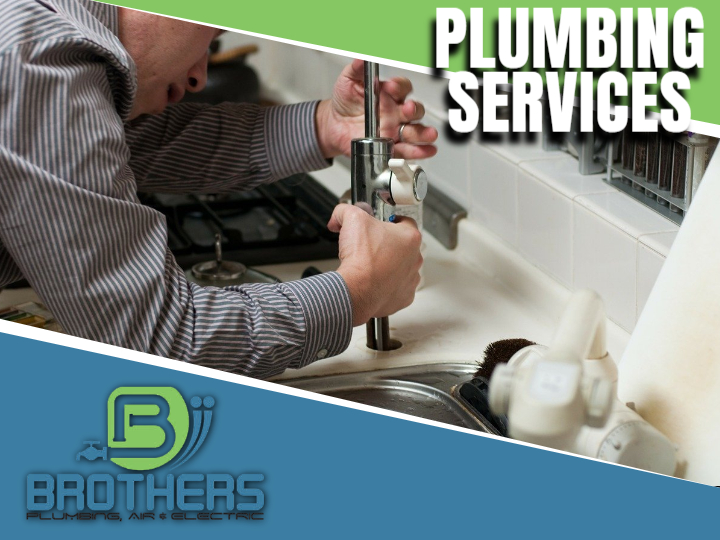 We're Your Experienced Local Electrician
When you need electrical work, you can't take any chances. That's why it's crucial to call a licensed and experienced electrician for all your needs, from fixing a light switch to wiring a new addition to your home.
Brothers Plumbing, Air, and Electric offer a wide range of electrical services, from repairing faulty wiring to installing new fixtures and appliances. We also provide surge protection to help keep your electronics safe from sudden power surges, and we can stabilize your energy bills by installing high-efficiency light bulbs and HVAC equipment.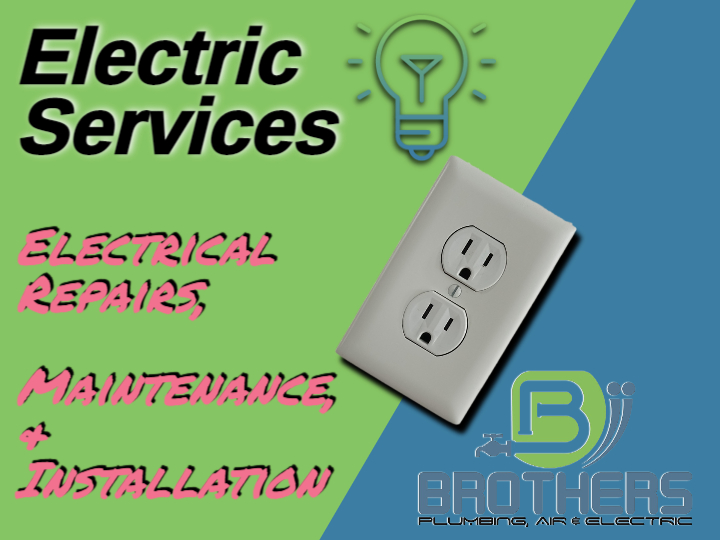 We're Your Trusted Local Heating And Air Conditioning Service Company
When you need a new HVAC system, repairs, or maintenance on your existing HVAC system, call Brothers Plumbing, Air, and Electric. We'll work to offer the best solution for your home or business – whether that means installing a brand-new system or simply repairing the one you have.
We offer everything you need to meet your heating and cooling needs, including local HVAC safety inspections, repairs, cleaning, and installation services. Plus, our friendly technicians are always on-call to help with emergency service situations that may pop up outside of regular business hours.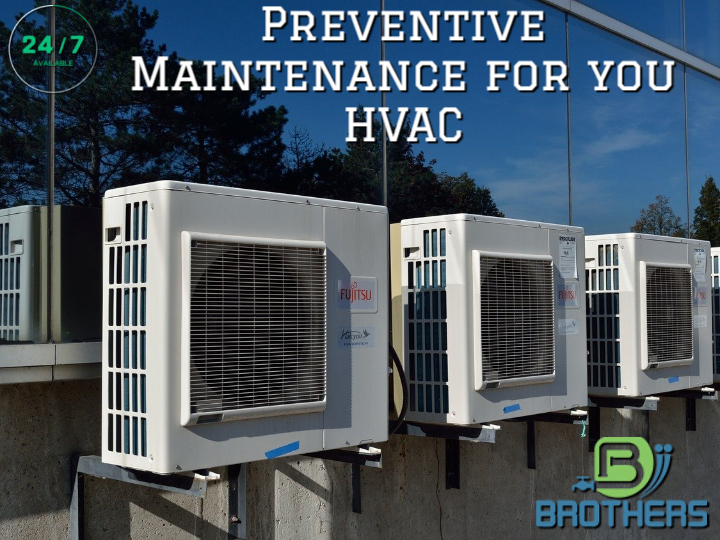 We Help You Go Green
If energy efficiency is on your mind, you'll be happy to know that Brothers Plumbing, Air, and Electric can help you make your home more environmentally friendly.
New HVAC systems are significantly more efficient than those installed even five years ago. As a result, companies now build new construction homes and businesses with greater efficiency in mind. Thanks to this innovation and commitment to new technology, everyone reaps the benefit of going green. In addition, new systems positively impact the environment and your energy bill.
Whether you choose new HVAC equipment or want to make smaller but measurable changes – such as replacing outdated light bulbs with high-efficiency light bulbs, we can help keep your home or office running more efficiently all year long.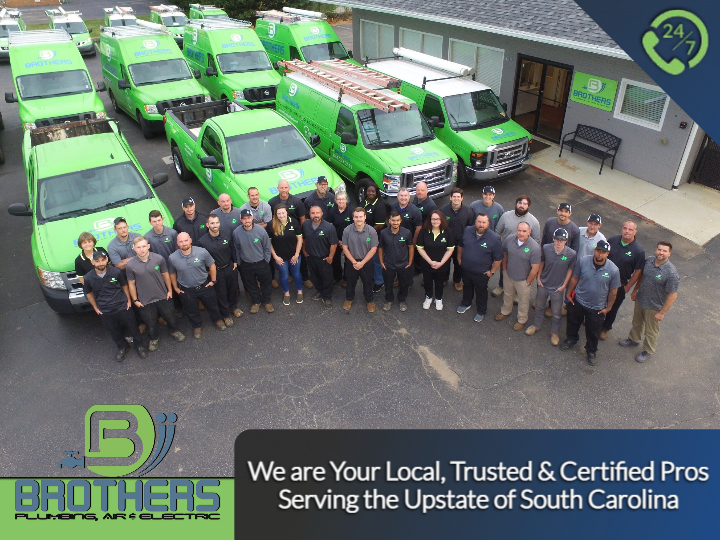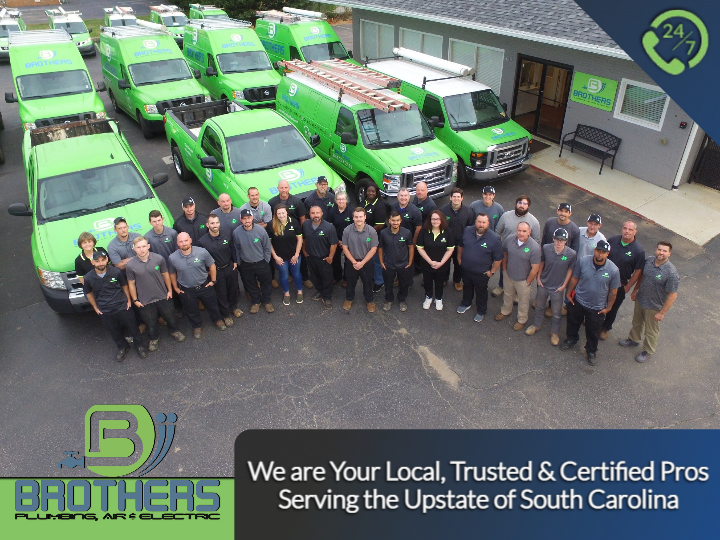 Keep Your EV Charged!
Our electric car charging installation service helps new electric vehicle owners drive more confidently. With a professional charging station installation, homeowners can avoid the inconvenience of running cords through windows or doors or having to rely on public charging stations to charge their vehicles.
From replacing outdated heating and cooling systems to installing electric car charging systems, we're excited to help our customers make the switch to greener living.
Avert Property Loss Or Damage With Surge Protection
No one wants to experience an electrical outage; being prepared can help you avert one.
Brothers Plumbing, Air, and Electric can help protect your property with surge protection. An unexpected or sudden power surge can be dangerous. In some cases, even deadly. It can cause appliances to overheat, start a fire, or worse. With our surge protection protocols in place, you can help protect your home or office from expensive property damage or loss due to a power surge.
Reduce Reliance On Electrical Grid
Even though electrical grid and power outages don't happen too frequently, they're always inconvenient.
Homeowners or businesses that operate mission-critical equipment, including life-supporting medical devices, data, or networking equipment, can be negatively impacted when an outage occurs.
Brothers Plumbing, Air, and Electric can help reduce your reliance on the electrical grid by installing a generator for your home or office. With the power provided by a backup generator, you can keep essential appliances and equipment running during an outage, ensuring that you have lights and can preserve perishable foods even in the event of an extended outage.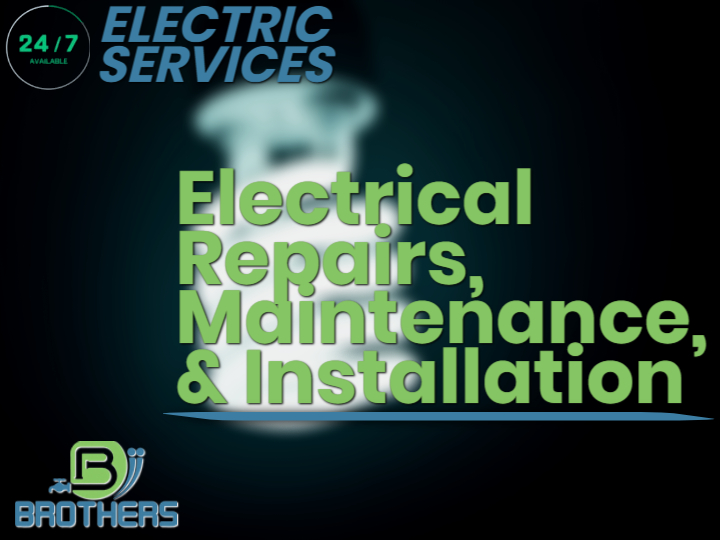 Keep Us In Your Contacts!
The best reason to keep us on your contact list is to help with multiple home emergencies, home improvement projects, and more. Please call 864-277-2111
No emergency or project is too big or small for Brothers Plumbing, Air, and Electric. We're here to help when you need us – whether it's an emergency water damage response, a plumbing repair, or a new installation of HVAC equipment or light bulbs.
We're excited and proud to serve clients throughout Greer, Greenville, and Spartanburg, South Carolina. Please don't hesitate to contact us if you have questions or need an estimate.